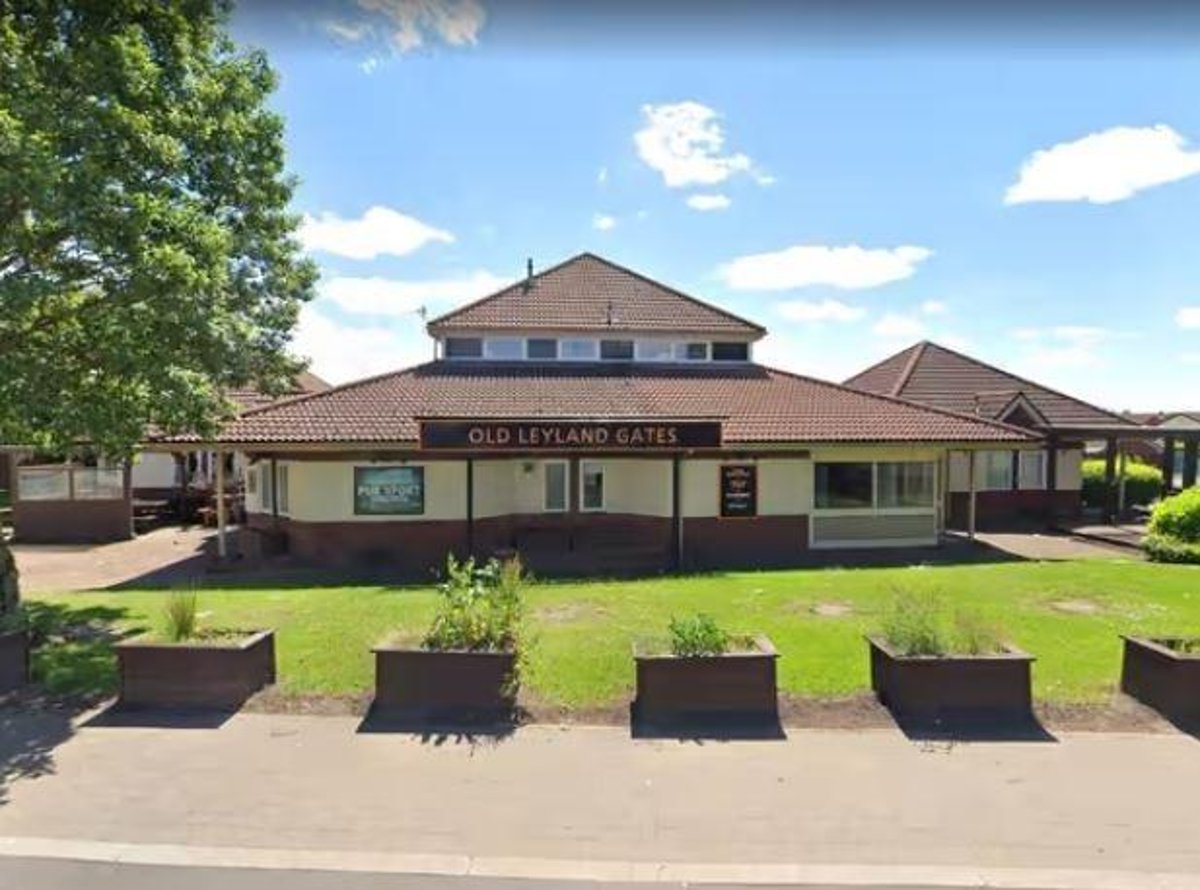 Old Leyland Gates pub confirms reopening date and new 'Flaming Grill' menu after £500,000 overhaul
Old Leyland Gates on Golden Hill Lane announced it would reopen in April, but today confirmed that it will officially open on Saturday June 25.
The opening of the Leyland pub door also comes with the launch of its new 'Flaming Gill' menu, which it says will 'increase the destination vibe of the pubs'.
The new menu will feature different deals each day, including £5 steak nights (Mondays and Tuesdays), 'buy one get one free' burgers (Thursdays) and two 'pub classics' meals for £8.99 (Monday to Friday).
The Old Leyland Gates will reopen at the end of this month after a £500,000 overhaul
Read more
Read more
Summer water draw: Stella Artois, Budweiser and Becks supplies threatened…
The pub, part of the Greene King chain, is reopening after a £500,000 refurbishment, including a brand new and larger beer garden, which it hopes will make it 'the go-to pub in hot weather".
Greene King had hoped to build a giant wooden pergola and cabanas draped in 'festoon lighting' for customers to enjoy their summer pints in a repurposed outdoor seating area, but plans were scrapped after the South Ribble Borough Council refused planning permission on April 4, saying a larger and busier beer garden would cause an "unacceptable level of noise and disturbance" for those living near the pub.
But three months on, the pub is now ready for its early summer reopening, having also recruited up to 30 new staff.
Old Leyland Gates are still advertising a chef, with a salary of up to £30,000 you can claim here.