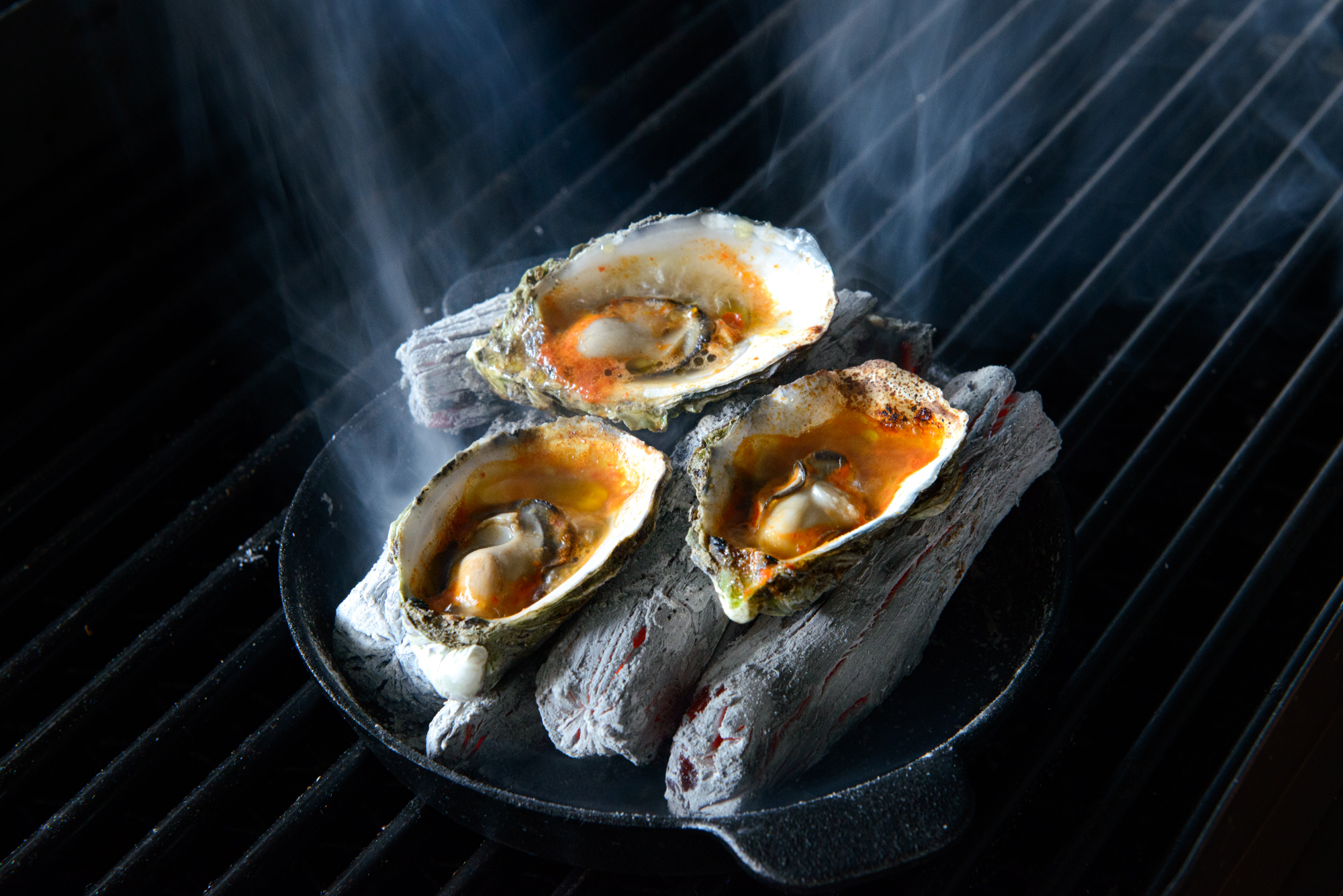 Cutler and Co launches heartwarming fall grill menu
Let Cutler and Co remedy the familiar gloom that comes with the arrival of colder days with the launch of their new fall grill menu, on offer through the end of May. Recall the pleasures and possibilities of fall with hot meals to counter the chilly days, boozy meals to warm you from the inside out, and the smell of smoke from the fire filling the air.
The menu is centered around cooking in front of an open fire and all dishes are made from the best seasonal ingredients. Chef Tana Rattananikom describes the dishes chosen for the new menu as "simplicity at its best". Five-year-old giant Pacific oysters are grilled and brushed with beef fat, Ortiz anchovy toast is served with smoked butter and slow-grilled seasonal new potatoes serve as the perfect vehicle for Polanco Oscietra caviar, sour cream and chives.
Tana encourages diners to sit down for a full meal from the menu, or even stop for "a quick bite and a glass of something delicious." Head Sommelier Penny Vine (with an ironically appropriate last name) is responsible for this delicious dish. Penny proudly proclaims that Plageoles Gaillac l'Ondenc will appeal to wine lovers as it is a "salty, flavorful, full yet fresh white wine made from the nearly extinct and super rare grape variety, Ondenc".
The Fall Grill menu is available Thursday through Sunday for dinner and lunch through May 29. Also consider stopping in for Sunday lunch ($95 pp for four courses) for a relaxed and hearty celebration of seasonality and the daily best harvests. produce.
Looking for more things to do? Check out our roundup of the best things happening in Melbourne this week.